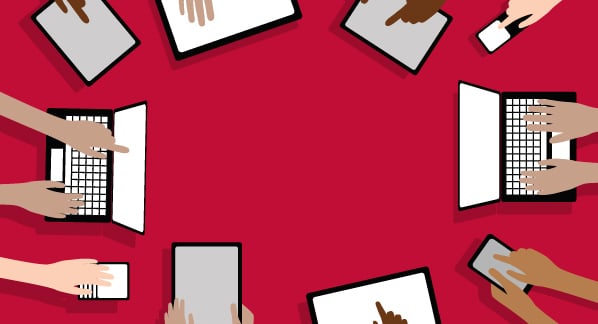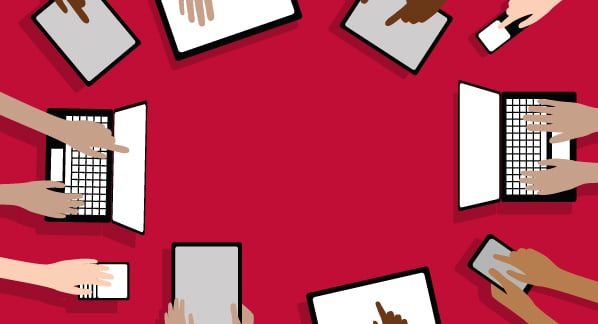 by Megan Allen
New York state's current teacher of the year, Ima Teacha, was recently let go from New York City Public Schools and is now hitting the pavement, looking for a job in the private sector. Why, you ask? She had a big idea that led to an even bigger problem.
"I visited Google headquarters on my spring break after finding a great deal on Groupon," Teacha said. "For $49.99, I bought a two-hour Segway tour of the corporate headquarters with the Google CEO as our tour guide! I later found out the tour was a way to raise money for a failing Google Video. During the tour, we learned about the employee workday at Google. I was inspired by the fact that their employees could spend 20% of their time working on projects that followed their individual passions. A few weeks later, I read an article called 'Genius Hour: Teach. Create. Innovate.' in a Go Teach magazine I found in the teacher's lounge. I thought I'd give it a try in my 5th-grade classroom. I had no idea it would make my position as an educator unnecessary!"
Genius Hour is a teacher-created version of Google's 20% free development concept, where students can spend a portion of their work time on any project that follows their passion. In simple terms, they pose a question, research it, and create a vehicle to share their project with the greater world.
"It's similar to project-based learning and inquiry-based learning, but it has a much cooler name. I'm talking '#loveit #geniushourawesomeness,'" said 5th-grade student Jean Yehz.
The NYC mayor released a statement, saying that "with a heavy heart, we had to let one of our best teachers go. But the students just didn't need her anymore. We are sad to lose Ms. Teacha, but optimistic that due to the savings from her salary, we can now buy enough iPad minis to make every school in Queens a one-to-one!"
Ima Teacha is a veteran National Board Certified teacher with 25 years of experience who has taught in 15 states and on three continents, including Antarctica. "I've had over 750 students pass through my classroom door, and I've attended the high school graduation of almost every one of them. In fact, I have five namesakes in the state of New York alone!" she said.
Teacha first approached her administrators with the idea of Genius Hour for teachers, advocating for more time for teachers to innovate, share, and work on professional learning that would ultimately benefit their students.
"This idea of allowing educators to collaborate, thereby increasing teacher productivity and student learning, is popular in many countries that are currently outperforming the United States," she said. "But when I mentioned this concept to my administrative team, the reaction was a bunch of scrunched-up, confused faces. I also took the big thumbs-down as a sign that Principal Stagnate wasn't ready for that kind of teacher autonomy. So I decided to give it a go with my kids instead."
Teacha introduced Genius Hour to her class at Private Tization Charter Elementary School last September. "Within a few weeks, students had written code to develop a new version of 'Angry Birds,' built an app that helps reunite veterans with dogs they had saved during combat, and created a vaccine to help prevent Ebola," she said. "I even had a duo who figured out how to fix glitches in several of the state websites for Obamacare! We were moving and grooving. It was a huge success. Perhaps too big of a success."
Teacha received the disheartening pink slip by email last Wednesday since the district had recently cut the budget for postage stamps.
Genius Hour Resources

Want more Genius Hour ideas? Check out Edutopia's 5 Minute Film Festival: Genius Hour to get inspired.
"I was told that since my students were all geniuses now, my position was obsolete," she said. "They could just pay one of the students to take attendance. I was let go because I was too good at my job!"
The local teachers union is working on the case and advocating for due process, but it is unable to do much after a particularly severe legislative session.
Update: Since this piece was written, Ima Teacha has found a job waiting tables in Manhattan. She is excited to be making enough money to finally put savings aside for retirement, fund her monthly poker trips to Atlantic City, and make more discounted visits to Google headquarters. She also has three new namesakes and has attended 17 more graduations.
Megan Allen is a program developer and visiting instructor at Mount Holyoke College in South Hadley, Mass., where she developed a new master's degree in teacher leadership. She is a National Board Certified Teacher and the 2010 Florida Teacher of the Year. Read her blog, Musings of a Red Headed Teacher and follow her on Twitter @redhdteacher.