After years of teaching, I found myself wondering how I could take my passion for education to the next level. I'd seen colleagues transition into roles that seemed both challenging and rewarding, and it got me thinking: What are the other jobs you can do with a Master's in Education besides teaching?
As I delved deeper, it became clear that a Master's wasn't just about advancement within the confines of a classroom. It was about broadening horizons. This degree could be a key to specific specializations, leadership roles in educational settings, or even opportunities that intersected with industries outside traditional education.
Why Get A Master's Degree in Education?
A Master of Education is worth doing because of its practical and career value. I chose Educational Leadership as my specialization. The program gave me with practical skills in conflict resolution, resource management, and data-driven decision-making — all of which are now integral to my daily tasks.
An M.Ed. isn't one-size-fits-all; the range of specializations is vast. I have peers who specialized in areas like Curriculum and Instruction, diving deep into subjects like differentiated learning, or those who explored the expanding field of edTech, getting to grips with how technology can enhance classroom learning.
What's great is the flexibility. Many places now offer M.Ed. programs online. This means teachers can study without pausing their careers. Beyond just a degree, it's a chance to grow and pivot, whether that's refining teaching methods, taking on district projects, or aiming for leadership roles.
11 Good Master's in Education Jobs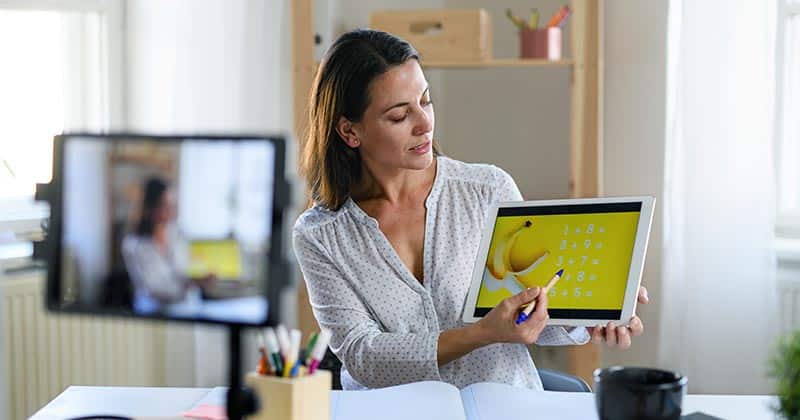 Using my personal experiences and research (I'm particularly grateful for the report on Masters in Education jobs in Australia), I've compiled this list of viable jobs you can pursue with a Master's Degree in Education.
You don't need to retrain for these roles if you've completed a relevant education master's. Most of these jobs can significantly boost your salary potential, and many offer a pathway to diverse career opportunities.
1. School Principal
A principal oversees the operations and management of a school while developing and implementing school-wide policies. Many principals start as teachers, advancing through administrative roles, and are typically employed within public and private schools.
Job titles: school principal, assistant principal, head of school, school director.
Salary: A School Principal in the United States typically earns between $102,625 and $130,698, with an average salary of $116,182.
2. Education Administrator
Handle the behind-the-scenes operations of educational institutions, managing staff and collaborating with educational leaders. These roles are often found in both K-12 schools and colleges.
Job titles: academic coordinator, education manager, academic director, academic operations coordinator.
3. Learning and Development Facilitator
L&D facilitators collaborate with businesses to create and implement impactful training initiatives, assessing their effectiveness post-implementation. Typically found in corporate environments, they might also offer consultancy services across various sectors or educational settings.
Job titles: L&D advisor, training consultant, L&D manager, corporate trainer.
Salary: In the United States, a learning and development facilitator earns an average of $82,629 annually.
4. Education Consultant
Provide insights on current educational trends and practices and make research and policy recommendations. Getting started usually requires local networking and building a portfolio, working for school districts, or independent agencies.
Job titles: educational advisor, academic consultant, pedagogical specialist, instructional consultant.
5. Curriculum Developer
Design educational content, ensuring its relevance and quality, and work with stakeholders to refresh courses. Opportunities often arise in school districts, textbook companies, and edTech businesses.
Job titles: curriculum designer, education program developer, instructional designer, curriculum specialist.
6. Educational Technologist
Create digital educational tools and partner with teachers to innovate classroom strategies. Tech companies, schools, and higher education institutions often look for this expertise.
Job titles: edTech specialist, digital learning coordinator, instructional technologist, e-learning developer.
7. Education Policy Analyst
Study educational policies to enhance standards and practices, frequently collaborating with government agencies. Starting points often include school boards, research groups, or state departments of education.
Job titles: policy advisor, educational researcher, academic policy consultant, education policy researcher.
8. Special Education Coordinator
Manage resources and programs for students with special needs, ensuring they receive the necessary support. They're usually found in public schools, rehabilitation centers, and special education institutions.
Job titles: special needs coordinator, inclusive education facilitator, disability education planner, special education program coordinator.
9. School Counselor
Assist students with academic and personal challenges, devising strategies to promote student well-being. They work in K-12 settings, especially in high school, but can also find roles in colleges or community centers.
Job titles: guidance counselor, student advisor, pastoral care coordinator, student welfare officer.
Average salary: The median annual income for School and Career Counselors and Advisors is $60,510, with a typical entry-level education requirement of a Master's degree.
10. Reading Specialist
Focus on boosting students' reading skills, diagnose reading difficulties, and work alongside educators on literacy programs. Typically working in elementary schools, they might also be found in educational publishers or literacy-focused nonprofits.
Job titles: literacy coach, reading coach, literacy specialist, reading tutor.
11. ESL Teacher
Teach English to speakers of other languages, crafting a customized curriculum and adapting to varied learning preferences. Opportunities exist in domestic schools, immigrant centers, or on online platforms serving international students.
Job titles: TEFL teacher, TESOL instructor, English language teacher, ELL educator.
Salary: In 2023, an English as a Second Language (ESL) Teacher earns an average salary of $50,146.