Are you interested in teaching English at middle school? You should know that this career is challenging because of the subject and ages of the students. But you can make a real difference.
Let's explore what it's like to do middle school English teaching.
What's Taught in English Classes at Middle School Level?
In middle school, English classes typically focus on helping students develop their reading, writing, speaking, and listening skills. This may involve reading and analyzing literature, learning grammar and mechanics, and practicing writing different types of texts such as narratives, expository essays, and persuasive pieces.
Students may also work on presentation skills and engage in discussions about the texts and ideas they are exploring in class.
Some specific skills that may be emphasized in English classes include:
Reading comprehension: understanding the main ideas and details of texts, making inferences, and making connections between texts and personal experiences or other knowledge
Vocabulary development: learning new words and their meanings, and using context clues to determine the meanings of unfamiliar words
Grammar and mechanics: understanding and applying the rules of Standard English, including verb tense, subject-verb agreement, and proper punctuation and capitalization
Writing structure and organization: planning, drafting, and revising written work, and using transitional words and phrases to link ideas
Research skills: finding and evaluating sources, taking notes, and citing sources correctly
Middle school English classes may also include units on literature, such as novels, plays, and poetry, and may focus on helping students develop critical thinking and analysis skills as they engage with these texts.
Why One Middle School English Teacher Loves Her Job
Have you ever had the misfortune of seeing a toddler have a full-on nuclear meltdown? That was me when I found out that my return to teaching from maternity leave would not be to the high school English classroom I loved so much. Instead I would going into the hostile, alien planet known as middle school. I went to school kicking and screaming. I was prepared to last the day … and only the day.
It took me about 11 minutes to fall utterly, completely in love with 7th graders. I've finally found my place, the place where a teacher's personality and energy is wonderfully matched to her audience.
I love middle school for all the reasons so many run from it: the kids. Middle schoolers are vibrant, throbbing masses of insecurity, hyperactivity, creativity, indecision, certitude, compassion, and silliness. Or, they try to render themselves into faceless, apathetic puddles of "Don't look at me, don't talk to me, go away, leave me alone, you don't understand, what do you know?" All of them scream, "Come closer, understand me, find my potential, see me, love me." For the teacher who takes to time to make that journey to meet them, sometimes a bit past halfway, there is treasure.
Kids will work so hard for a teacher who sees them and who cares. No lesson is too odd, no activity too creative, no concept too mundane to deserve robust discussion and work. They can simultaneously discuss the ramifications of a poverty-free world or the thematic similarities in Steinbeck's works while at the same time collapsing into a fit of giggles over the bee that flies into the room. And I laugh with them. At my core, I'm a 12-year-old dork who can still marvel at the wonder in our world, question the possibilities before us, and embark on crazy adventures with my 150 sidekicks. That we are on a quest for academic and personal excellence makes our journey no less fun or noble. Kids will work so hard for a teacher sees them and who cares.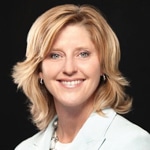 To survive as a middle school teacher, you have to believe that wonderful potential lies within these not-quite-kids, not-quite-adults.
Kids tune out, they act up, they crackle with energy and creativity, they break down, they lash out. They try on a new personality every day, and they want you to approve of all of them. You have to work harder than other teachers to swat aside their attempts to alienate you, to test you, to see how far they can go before you blow. They will give you every reason to walk away or to want to quit, but you must keep reminding yourself that no child is done developing by middle school. You have to grasp tightly the vision of their future selves and the beauty of that image while you wrestle with the gangly adolescents who're often quite pleased if you'd just let them be.
It's safe to say you must have acres of patience, and love, and a well-developed sense of humor. If you have these talents and a real thirst for finding ways to innovate your instruction to meet this fascinating group's own thirst for learning, then you will love middle school as much as I do.
Teaching middle school is the ride of a lifetime. What are you waiting for?
Rebecca Mieliwocki was the 2012 National Teacher of the Year and a 7th-grade English teacher at Luther Burbank Middle School in Burbank, Calif.
Benefits of Being a Middle School Teacher
Middle school teaching is both challenging and rewarding for a number of reasons. Some of the benefits include:
Making a difference in students' lives: Middle school is a crucial time in a student's development. Teachers have the opportunity to make a positive impact on their students' lives and help them grow as individuals.
Working with a diverse age group: Teachers have the opportunity to work with middle school students. They are at varying stages of development, both academically and emotionally. This can be challenging. But it can also be very rewarding to see students progress and grow over the course of the school year.
Collaborating with colleagues: Teaching at this stage often involves working with a team of teachers, which can be a great way to collaborate and share ideas and best practices.
Being part of a supportive community: Many middle schools have a strong sense of community, with students, teachers, and parents working together to create a positive and supportive learning environment.
Having the opportunity to be creative: You have the opportunity to be creative and try out new ideas and approaches to teaching and learning. This can be especially rewarding for teachers who enjoy finding new and engaging ways to help students learn.
Overall, being a middle school teacher can be a challenging but rewarding career. You're able to make a difference in the lives of young people at a stage when learning depends tremendously on how you perform.
How to Become a Middle School English Teacher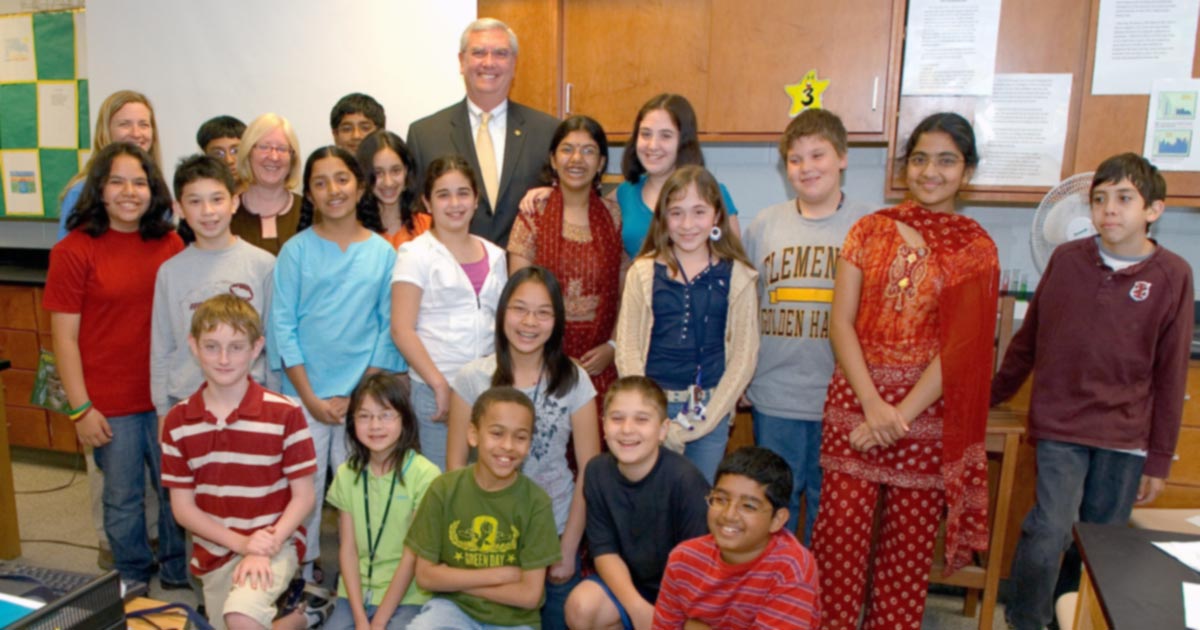 To become a middle school English teacher in the United States, you will typically need to follow these steps:
Earn a bachelor's degree in English or a related field. Many states require middle school teachers to have a bachelor's degree in a subject they will be teaching, such as English or education.
Complete a teacher preparation program. Many colleges and universities offer teacher preparation programs that include coursework in teaching methods, classroom management, and education theory, as well as a supervised student teaching experience.
Obtain certification or licensure. Most states require middle school teachers to be licensed or certified. Requirements for certification or licensure vary by state, but generally include the completion of a teacher preparation program and passing a state-administered certification or licensure exam.
Find a job. Once you have completed your education and obtained certification or licensure, you can begin searching for job openings at middle schools in your area. You may also consider applying for teaching positions at private schools, which may have different hiring requirements.
It is important to note that requirements for becoming a middle school teacher may vary by state. So it's a good idea to check with your state's education department for specific requirements in your area.
Language Arts
"Middle school language arts" is a term used to describe the language arts curriculum typically taught in middle schools, which are schools that serve students in grades 6-8. The language arts curriculum includes a range of subjects and skills related to reading, writing, speaking, and listening.
In language arts classes, students typically focus on improving their reading comprehension skills, as well as their ability to analyze and interpret literature. They also work on developing their writing skills, including organization, grammar, and style. In addition, classes often include instruction in research skills and the use of technology for writing and communication.
Overall, the goal of middle school language arts is to help students develop strong communication skills and a love of literature, and to prepare them for the language arts curriculum in high school.